West Los Angeles Orthodontist Office
At Florman Orthodontics West Los Angeles our patients are our top priority, and we believe that every patient should receive top quality care and an exceptionally pleasant and relaxing office visit experience. Our friendly staff and experienced dental professionals can quickly and expertly diagnose your orthodontic needs, and help you decide on the best method of treatment.
Drs. Florman and Gailani have considerable experience in orthodontics, between the two of them they have more than 30 years of experience providing quality and compassionate care to patients. You will be welcomed by our friendly staff, and wait to see one of the doctors in a calming and relaxed atmosphere with a comfortable setting. Individual treatment rooms which are private are provided for every patient so you get the treatment you need and the privacy that you want.
Treatments At Our West Los Angeles Office
Invisalign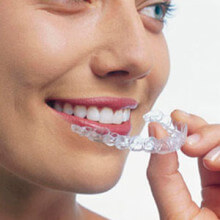 The Invisalign treatment system has revolutionized the way that straight teeth are achieved, without the need for any visible wires and metal brackets that may be embarrassing or cause you to be self conscious about the way that your smile looks. A progressive series of clear plastic aligner trays are used instead of traditional brace hardware, so the treatment is almost impossible to see and few will know that you are wearing the clear tray. Eating and cleaning your teeth is very easy because the tray is removed, and this makes it ideal for patients. There are no forbidden foods, brushing and flossing is simple, and broken wires and loose brackets are not a concern.
Will I Need to Use a Retainer After Invisalign?
A retainer will usually be needed after the Invisalign treatment is completed. Any method used to straighten your teeth may be reversed over time if a customized retainer is not used on a daily basis. Invisalign will help straighten your teeth and improve your bite in most cases, but after the treatment is done the retainer is needed in order to keep the results that you get. The tissues that hold the teeth in place are elastic and flexible, and your teeth may shift back if you do not use a retainer as directed.
The Invisalign orthodontic treatment system comes with the first retainer that you will use once you have finished your straightening treatment. If this becomes lost or damaged then it is important to order a replacement retainer as soon as possible to prevent any undesired shifting. The cost of a replacement retainer is far less than the cost of undergoing treatment again. Florman Orthodontics West Los Angeles has helped more than 3,000 patients get the straight smile that they want with Invisalign.
Adult Braces
Braces for adults have become common, and there are many reasons for this. In addition to helping patients get a beautiful smile and perfectly straight teeth orthodontic treatment also has a number of health benefits. A proper bite is essential for good health, and many adults need treatment for bite problems that were not previously corrected. This may be because they did not have dental insurance or the financial means to cover the treatment costs earlier in life. Florman Orthodontics West Los Angeles has worked with more than 6,500 patients, using a variety of brace types and straightening systems, in order to help them get the gorgeous smile that they want.
Children Braces
Braces for children are usually recommended when the family dentist diagnosis an orthodontic issue that needs to be addressed. In some cases your family may take a monitoring approach, and allow time to see if the problem resolves without treatment. The space that is available in the child's mouth will not increase as they grow older, and usually the need for orthodontic treatment just increases as time goes by. A free consultation should be arranged by age 7, and if a problem is noticed earlier then this exam may be needed even earlier. Florman Orthodontics West Los Angeles is a full family practice, so we can treat all family members regardless of age.
Reasons To Choose Florman Orthodontics West Los Angeles
Convenient Appointments on Your Schedule- We offer convenient appointments based on your schedule, so your visits fit into your daily activities and ideal time frame. At Florman Orthodontics West Los Angeles we understand that your life is busy and we can help you schedule an appointment that fits with your needs and lifestyle.
Advanced Diagnostic and Treatment Equipment On Site- All of the state of the art diagnostic and treatment equipment needed for all of your orthodontic treatment needs are provided on site. This speeds up the diagnostic process and helps us evaluate and treat your problems more effectively, so you get the desired results.
Highly Trained and Compassionate Professionals- Our professional staff is highly trained and extremely compassionate, providing the care and attention that you want in an atmosphere that is warm and relaxing.
West Los Angeles Office
10549 West Pico Blvd.
Los Angeles CA, 90064
Call Now! (866) 220-8181