Pacific Palisades Invisalign Orthodontist
Welcome to Florman Orthodontics Pacific Palisades, where orthodontic treatment is fun and exciting instead of painful and stressful. Drs. Florman and Gailani are both well qualified to handle all types of braces and orthodontic treatments. Our commitment to high quality treatment using cutting edge technology and the latest diagnostic tools is obvious to all of our patients. Affordable pricing and flexible payment options and plans make it easy to start your treatment without delay, and our caring and experienced staff make every visit a great experience.
Our office atmosphere is warm, welcoming, and designed to be comfortable. Patients can take advantage of free Wi-Fi while they wait to see the doctor, and more than 6,500 satisfied patients show why we are a top rated orthodontic provider in Pacific Palisades and the Southern California area. Our convenient location makes us easy to find, and patients often tell others about their fantastic experience in our office and the results that they have seen.
Treatments Available At Our Pacific Palisades Office
Invisalign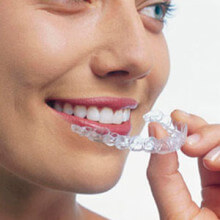 Invisalign is one of the most popular orthodontic treatment systems that we offer, and numerous patients have chosen this treatment method over traditional braces or other techniques. Invisalign uses customized aligner trays made from a clear plastic which is soft and comfortable instead of the traditional metal brackets and wires. That means your smile can come through without any visible components while your teeth are being straightened by the treatment. More than 3,000 of our patients have chosen Inviaslign and been completely satisfied with the result that they have achieved.
We Have Been a Top 1% Invisalign Provider Since 2007!

Schedule Your Consultation With Florman Orthodontics Pacific Palisades
What should you expect during the initial consultation at Florman Orthodontics Pacific Palisades? When you arrive you will be warmly greeted by our office staff, and you will receive new patient paperwork to fill out if you did not receive this soon after making the appointment. Next you will meet with one of our highly qualified professional orthodontists, and your case will be evaluated based on all of the factors and considerations involved. If it is determined that you are a candidate for the Invisalign straightening system then we will answer any questions and discuss a custom treatment plan for your treatment needs. If this is not the best treatment choice then the doctor will explain why Invisalign will not give you the desired results, and discuss other more suitable treatment choices instead.
The initial appointment and free consultation is also when we will take any needed x-rays, and make molds and impressions of all of your teeth if this is required. These are necessary with Invisalign so that the progressive custom aligner trays can be created and your treatment can begin. Other types of braces may also require these diagnostic tools as well. We will go over all of the results that you hope to achieve, and explain the total cost and the time frame required before these results are seen regardless of the treatment method to be used.
Adult Braces
Did you know that 20% of orthodontic patients are adults, and around 1 million adults are undergoing this type of treatment at any given time in Canada and the United States? Today adults are commonly choosing braces in order to get a gorgeous smile, correct dental defects, and achieve a good bite. If you do not have a proper bite then this can affect your overall health as well as your appearance. We have helped more than 6,500 patients get the straight teeth and terrific smile that they want. Florman Orthodontics has experience with a variety of brace types and straightening systems. We accept many dental insurance plans, and offer flexible payment plans for those who have no coverage.
Children Braces
According to the latest guidelines from the American Association of Orthodontists all children should be seen by an orthodontist by the age of 7 years old, in order to start treatment as early as possible if braces are needed. Florman Orthodontics Pacific Palisades can treat children of any age, as well as adult patients. The first step may be to simply monitor any possible problems to determine the right time to start this treatment. In some cases young children may begin treatment to eliminate bite issues, overcrowding, or improperly aligned teeth that can impact eating, talking, and other activities. Once your child has been fitted with braces or completed other straightening methods then a retainer will usually be required to maintain the treatment results.
Reasons To Choose Florman Orthodontics
Invisalign Knowledge and Experience- As an Inviaslign Preferred Provider Florman Orthodontics Pacific Palisades has the extensive knowledge and experience needed to get the best possible results with this system. We have treated over 3,000 patients using Invisalign and we are very qualified to provide this treatment. Our patient satisfaction rate with this straightening system is very high.
A Calm and Relaxing Setting and Private Treatment Rooms- All of our treatment rooms are private and our office provides a comfortable and luxurious setting that is calm and relaxing. Wi-Fi access, a relaxing atmosphere, and confidential services are all some of the reasons why patients choose us for their orthodontic needs.
Cutting Edge On Site Diagnostic Tools- We have the latest diagnostic tools with cutting edge technology right on site. This allows us to quickly determine your orthodontic needs and create a custom treatment plan for your individual case. You are assured of an accurate diagnosis and the right treatment methods so that you get the results you are hoping for.
Pacific Palisades Office
970 Monument St. #214
Pacific Palisades, CA 90272
Call Now! (866) 220-8181