Orange County Invisalign Orthodontist
For 3 generations Florman Orthodontics has been providing the highest quality orthodontic care, and Dr Michael Florman, DDS, and Dr. Dunia Gailani, DDS, are carrying on this tradition in our Orange County and City of Orange office. Using the most advanced technology and state of the art diagnostic tools that are located on site our practice can straighten any smile. Our compassionate and caring staff takes great pride in the work performed and the results achieved, and our payment flexibility makes us a top choice in the area for patients. We are a leading Invisalign specialist in Southern California and we have been honored as an Invisalign Elite Preferred Provider.
The highly qualified professionals at Florman Orthodontics Orange County have the knowledge, experience, and training needed for exceptional results and the right treatment method choices. We have worked with and successfully treated more than 3,000 Invisalign patients, and we also provide other types of braces and orthodontic treatments as well. The support that we have seen from the dentists and patients in Orange County has been overwhelming, and this has helped us grow beyond our initial expectations. Our patient treatment rooms are completely private and extremely comfortable, and terrific amenities including Wi-Fi are available to our patients while they wait.
Treatments Available At Our Orange County Office
Invisalign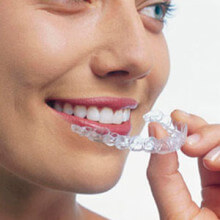 Many of the patients at Florman Orthodontics Orange County choose the Invisalign system, and we have successfully treated over 3,000 patients with this innovative alignment process. The clear aligner trays are barely noticeable and many find that this option will work with their orthodontic needs. Invisalign treatment is not right for everyone though. During the initial consultation with our highly trained professionals we can quickly help you determine whether this treatment is an option in your case or if another treatment method would provide superior results.
We Have Been a Top 1% Invisalign Provider Since 2007!

Why Should I Choose Invisalign?
Why should you choose Invisalign? There are many reasons why patients prefer this teeth straightening system to traditional braces and other treatment methods. The cost of the system is comparable to many other options. One of the biggest advantages is that Invisalign uses clear trays that are soft and comfortable. There are no visible brackets or wires to detract from the beauty of your smile.
Invisalign is also a popular orthodontic treatment choice because check ups are normally required less often, roughly every 6 weeks in most cases. This means you spend less time in our office and more time doing other things instead. The progressive aligner trays only need to be changed approximately every two weeks . Convenience is a top factor with any type of braces and Invisalign is rated as very convenient by most patients. Unlike traditional braces this system has a minimal impact on your daily life and usual activities.
Adult Braces
At Florman Orthodontics Orange County we know braces, and we have helped more than 6,500 patients straighten their teeth and gain confidence in their smiles. Through the decades braces have improved considerably, and today this treatment does not have to be extremely painful or embarrassing thanks to innovative technology and cutting edge products in the market. Braces for adults may require a longer treatment time due to the added difficulty that adult teeth may pose in shifting to the desired position. Usually the time required can be anywhere from 1-4 years, and may be different for each person.
Children Braces
Braces used to be reserved just for children, and today many kids are getting this treatment at an earlier age due to better diagnostics. With some problems braces should be placed before the child turns 7, and these include more severe issues that could interfere with eating, chewing, or opening and closing their mouth. Once the teeth have been straightened and the treatment is complete the child will usually need to wear a retainer in order to keep any teeth from shifting back. Traditional brace placement can be very painful and may cause damage to the areas of the mouth, but newer treatment options like Invisalign eliminate these problems.
Why Choose Florman Orthodontics Orange County
Quality Orthodontic Treatment with Proven Results- Florman Orthodontics Orange County offers quality orthodontic treatment and proven results. Our satisfied patients number in the many thousands and we are one of the leading orthodontic providers in Southern California.
Treatment for All Family Members- We are a full family practice, and that means we can treat any member of your family who needs to be evaluated or treated or any orthodontic problems. Early treatment often lowers the costs and can provide better results, and we treat children of all ages as well as adults.
Over 30 Years of Combined Experience- The husband and wife dental team at Florman Orthodontics Orange County has more than 30 years of experience between them. This means that you receive a better quality of care, and more knowledgeable and skilled treatment.
City of Orange Office
1110 East Chapman Ave. #105
Orange, CA 92868
Call Now! (866) 220-8181