Montebello Invisalign Orthodontist
Welcome to Florman Orthodontics Montebello, where Drs. Florman and Gailani provide the highest quality orthodontic treatment available. Our friendly and caring staff warmly welcomes you, and treatment is provided in a safe and comfortable setting. The inviting environment in our office is calm and extremely pleasant, making a visit to the orthodontist stress free and something that does not need to be dreaded or feared. Our Montebello office provides free Wi-Fi, a relaxing and calm atmosphere, and other amenities to make your appointment more convenient and comfortable.
We are conveniently located so patients can find us easily, and we accept most dental insurance plans. Florman Orthodontics Montebello also offers flexible and affordable payment plans for patients who lack insurance coverage or who may have higher deductibles and co-pays. We believe that everyone deserves a beautiful smile and we take great pride in the work that we do and the treatment results that we help our patients achieve.
Treatments Available At Our Montebello Office
Invisalign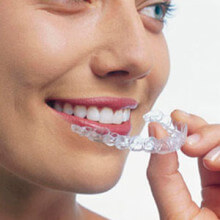 Florman Orthodontics Montebello is proud to offer the Invisalign straightening system, and our patients often prefer this method over traditional braces or other types of orthodontic treatments. Invisalign uses a series of clear plastic aligner trays that are created specifically for each patient and customized for each case. The result is a smooth and comfortable tray that is convenient, and your teeth are gently straightened over time as progressive trays are used to achieve the desired results. Unless you tell them most people will not even realize that you are wearing anything at all. Cleaning is also a snap because the tray can be removed to eat or brush and floss your teeth.
We Have Been a Top 1% Invisalign Provider Since 2007!

What is the Cost for Invisalign Treatment?
One of the first questions that most patients have at Florman Orthodontics Montebello is how much treatment will cost, and the answer is not the same in every case. After the initial consultation the orthodontist can determine the actual cost that you will incur, and evaluate the dental insurance payments if you have this type of coverage. The treatment location can impact the cost and so can the complexity of your orthodontic treatment.
Invisalign can range from $2,999 up to $4,333, depending on the length of time needed to complete your treatment. If your case is simple then the cost will be on the lower end of the spectrum, while highly complex cases may run in the higher range limit. Your orthodontist can help you determine how much you will have to pay for Invisalign, and the payment options and plans offered by Florman Orthodontics Montebello allow anyone to receive this type of treatment with affordable payments even if you do not have any coverage.
Adult Braces
Florman Orthodontics Montebello offers more than 30 years of experience with various types of braces, and we have helped over 6,500 patients improve their smiles so far. In the last 15 years the technology and methods available for braces has evolved considerably. Today a large number of adults take advantage of the wide range of orthodontic treatments that can be found. These include Invisalign, lingual braces, ceramic braces, and traditional metal braces as well as others.
Children Braces
Often the first indication that a child needs braces will come from the family dentist. At Florman Orthodontics Montebello we can correct any orthodontic problems that your child may develop. Treatment should begin as soon as possible so that the best outcome is achieved. Some reasons why your child may require braces can include difficulty eating, a bite that is off, crowded teeth with inadequate spacing, protruding or recessed jaws, and many other conditions. If you believe that your child may require braces call us today to schedule a free consultation with one of our highly qualified orthodontists.
Reasons To Choose Florman Orthodontics Montebello
State of the Art Diagnostic Equipment- The diagnostic equipment used at Florman Orthodontics Montebello is state of the art, using the most advanced technology and diagnostic tools in the industry. This helps us accurately diagnose your specific problems and determine the best treatment method to use so that you get terrific results.
Cutting Edge Treatment Choices- We offer our patients cutting edge treatment choices, so the latest options and treatment methods are available. You can get straighter teeth without the discomfort or frequent office visits that traditional braces may involve.
Free Initial Invisalign Consultation- We offer a free initial Invisalign consultation, so you can determine whether or not this treatment system is right for your dental needs, budget, and situation.
Montebello Office
1000 West Whittier Blvd
Montebello, CA 90640
Call Now! (866) 220-8181