Irvine Invisalign Orthodontist
Welcome to Florman Orthodontics Irvine, where orthodontic treatment is fun and exciting instead of painful and stressful. Drs. Florman and Gailani are both well qualified to handle all types of braces and orthodontic treatments. Our commitment to high quality treatment using cutting edge technology and the latest diagnostic tools is obvious to all of our patients. Affordable pricing and flexible payment options and plans make it easy to start your treatment without delay, and our caring and experienced staff make every visit a great experience.
Our office atmosphere is warm, welcoming, and designed to be comfortable. Patients can take advantage of free Wi-Fi while they wait to see the doctor, and more than 6,500 satisfied patients show why we are a top rated orthodontic provider in Irvine and the Southern California area. Our convenient location makes us easy to find, and patients often tell others about their fantastic experience in our office and the results that they have seen.
Available Treatments At Our Irvine Office
Invisalign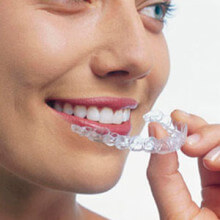 Invisalign is one of the most popular orthodontic treatment systems that we offer, and numerous patients have chosen this treatment method over traditional braces or other techniques. Invisalign uses customized aligner trays made from a clear plastic which is soft and comfortable instead of the traditional metal brackets and wires. That means your smile can come through without any visible components while your teeth are being straightened by the treatment. More than 3,000 of our patients have chosen Invisalign and been completely satisfied with the result that they have achieved. Choosing to straighten your teeth is a big decision that affects not only your appearance, but your lifestyle as well. As an adult, you may be looking to improve your smile for business and social reasons, or even for a special occasion like your wedding day. Or perhaps you're a teen or the parent of a teen looking for an effective yet modern-day solution.
We Have Been a Top 1% Invisalign Provider Since 2007!

Schedule Your Consultation With Florman Orthodontics Irvine
Scheduling the initial appointment with Florman Orthodontics Irvine only takes a few minutes and is very easy and convenient. When you call or email us to schedule your free initial consultation we will ask you a few questions and then find the date and time that works best for you. Once your appointment is scheduled we will send you some forms to fill out before the visit. You can reach us to schedule an appointment using the phone or email, and we will always schedule your visit at a time and date that is convenient for you. New patient forms can be sent to you before the scheduled appointment, and you simply complete them and then bring them to the scheduled appointment.
The first thing that we will do is examine your dental needs and help decide the best possible treatment, so that you get exceptional results. If this actually is Invisalign then we will answer any questions that you have and take tooth impressions, x-rays, and make molds of you entire set of teeth. As an Inviaslign Preferred Provider we will also cover the detailed treatment plan that will be used in your specific case. If Invisalign is not the right treatment in your case then we will go over other treatment options that can provide ideal results instead.
Adult Braces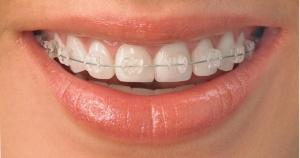 You've probably wanted to have straighter teeth for a while, but at this stage in your adult life, metal braces are not a choice you are willing to consider. Invisalign® offers you the convenience and flexibility to live life without the hassle associated with other types of treatment. From the moment you start Invisalign treatment, you'll enjoy a better smile every day. With more than 6,500 highly satisfied patients Florman Orthodontics Irvine is an expert in the area of teeth straightening and braces. Once the desired results are achieved patients will need to wear a retainer in order to keep their teeth in the same position and prevent any future shifting.
Children Braces
Invisalign aligners are made of a smooth, clear plastic that is virtually invisible! Your friends probably won't even know you're wearing them. Instead of hiding behind a mouth of metal, you'll enjoy the confidence of showing that smile every day. And that can make for a better social life overall. When treatment starts early the time required is usually less, and more severe problems may be prevented later on. Children generally require braces for around 1-2 years but in some cases treatment could take as long as 4 years for the desired results to be achieved.
Reasons To Choose Florman Orthodontics Irvine
Payment Options and Flexibility- We offer several payment options for our patients to choose from, and we take many dental insurances. Our flexible payment plans are very popular with patients, and we will work with you to determine the best payment method possible for your dental insurance and financial situation.
Convenient Scheduling- Scheduling an appointment with Florman Orthodontics Irvine is easy and convenient. We offer appointment scheduling with a quick and easy phone call or email message and we never overbook or try to cram in as many patients as possible. This allows us to spend the time needed with each patient and provide a great experience. We take pride in the work that we do and we make it easy and convenient for our patients to schedule an appointment within reasonable time frames.
Extensive Experience with Invisalign and Other Treatment Methods- Both of the orthodontic specialists at Florman Orthodontics Irvine have a lot of experience and training with the Invisalign treatment system, and they are highly qualified to quickly determine who is a good candidate for this type of treatment.
Irvine Office
16100 Sand Canyon Ave #270, Irvine, CA 92618
Call Now! (866) 220-8181