Downtown Los Angeles Orthodontist Office
Welcome to Florman Orthodontics Downtown Los Angeles. As an Invisalign Elite Preferred Provider we have helped over 3,000 patients use this system in order to get the perfect smile and straight teeth that they want without painful metal wires and brackets. Over 3 decades of experience in orthodontics sets Drs. Florman and Gailani apart, and makes them the obvious choice for patients who need these services.
Individual private treatment rooms are just one of the many amenities that patients enjoy when they come to Florman Orthodontics Downtown Los Angeles for treatment. A comfortable and relaxing setting and free Wi-Fi help our patients feel at home, and eliminate any unpleasant emotions often associated with dental visits. The compassionate staff is very professional and extensively trained for their job, so you get the experience you are hoping for and the results that you want at a reasonable cost.
Available Treatments At Our Downtown Los Angeles Office
Invisalign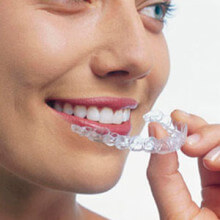 Invisalign is one of the most popular systems offered by Florman Orthodontics Downtown Los Angeles, and this system has a number of advantages over other types of braces and straightening systems. The clear plastic used for the aligner trays is soft and smooth, so each tray is very comfortable to wear. The trays are almost invisible and few people will even realize that you are in treatment. Being able to remove the aligner tray in order to eat or clean your teeth are also benefits that patients appreciate.
We Have Been a Top 1% Invisalign Provider Since 2007!

What Problems Can Invisalign Correct?
The Invisalign system can correct many dental issues and bite problems, but it may not be right in every case. Florman Orthodontics Downtown Los Angeles provides a free consultation to help you determine if this method is the best choice for you. Some common problems that Invisalign may be able to correct include:
Gaps between teeth
Overbites
Open bites
Underbites
Teeth that are crowded
Crossbites
Dr. Florman and Dr. Gailani both have the training and experience needed to quickly diagnose your specific orthodontic issues, and they can help you determine which treatment methods will provide the desired results. In many cases this is Invisalign, but if this system is not right then the doctor can determine which other methods will work best instead.
Adult Braces
20% of all patients who have braces, whether these are traditional braces or a straightening system like Invisalign, are adults. Florman Orthodontics Downtown Los Angeles has successfully treated over 6,500 patients who required some type of braces, with positive outcomes and beautiful smiles. Traditional braces can cause problems during kissing and certain other activities because of the metal wires and brackets involved, and certain foods must be avoided to prevent any damage to the hardware in the mouth. New systems including Invisalign eliminate these problems while providing exceptional results for most patients.
Children Braces
The need for braces is usually first identified by the family dentist, and this occurs at a younger age today in order to start treatment as soon as possible. Children should see an orthodontist by age 7 so that early identification can prevent more severe problems in the future. Sometimes children may need treatment even earlier, depending on the dental problems and bite patterns that develop. Early treatment will address the problem before it can worsen, and that often means that treatment is needed for a shorter period and may be less expensive. At Florman Orthodontics Downtown Los Angeles we treat children of all ages, and a referral is not necessary for an initial consultation.
Reasons To Choose Florman Orthodontics Downtown L.A.
Thousands of Satisfied Patients- With more than 6,000 extremely satisfied patients it is easy to see why Florman Orthodontics Downtown Los Angeles is a top choice for any orthodontic treatment needs.
Relaxing Environment and Friendly Staff- A comfortable treatment environment and a staff which is very professional and friendly are important. We offer free Wi-Fi and other amenities to patients in order to improve their experience and help them relax.
Advanced Education, Extensive Training, and Years of Experience- The specialists and technicians at Florman Orthodontics Downtown Los Angeles are highly qualified to handle all of your treatment needs. The orthodontic technicians and dentists have extensive training and substantial education, with many years of experience in their chosen fields.
Downtown Los Angeles Office
2206 South Figueroa Street
Los Angeles, CA 90007
Call Now! (866) 220-8181